iPhone 6 Rumors & How to Recover iPhone 6 Lost Data
Every year when Apple is about to release new updates or devices, rumors would get started to accelerate constantly. And now, this kind of situation is just taking place on iPhone 6, Apple's next generation of iPhone. Will it be bigger or stay the same size with current iPhone 5S? What new features will be added to it? Will it be joined by an iPhone 6C or the iWatch as the rumors suggested? All these questions are eagerly to be answered. But no one knows before the official announcement finally came out. Since some of you may not be that patient to wait until this fall, we've collected some of the latest gossips on iPhone 6 to help you get a clear look at the situation.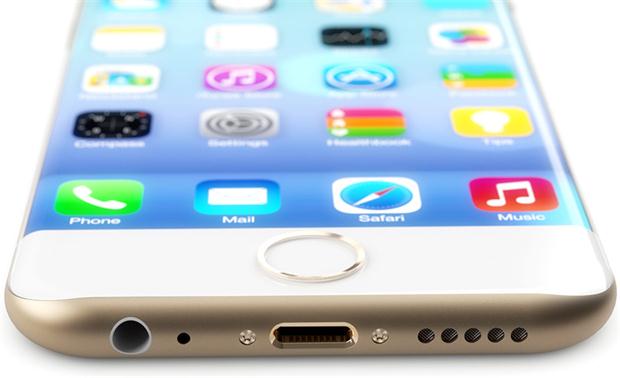 iPhone 6 Release Date, News and Rumors
1. A Bigger iPhone 6 with 4.7 and 5.5-inch Screen
Rumors suggest that Apple would release two versions of iPhone 6 this year - one features a larger 4.7-inch display with 1334x750-pixel resolution and another with a larger 5.5-inch full HD screen. The former one is expected to be unveiled around September of 2014, while the 5.5-inch version might not be available until the very end of the year or early 2015.
2. Improved Camera on iPhone 6
The upcoming iPhone 6 is reported to have a better camera than the iPhone 5s. The current iPhone 5s has an 8-megapixel camera with an f/2.2 aperture, but rumour has it that Apple is planning on boosting that to a 10-megapizel camera with an f/.8 aperture and an improved filter on iPhone 6.
3. A Faster A8 Chip
Apple's iPhone 6 will reportedly utilize a 20-nanometer A8 chip from TSMC, which will be both smaller and more energy efficient than the A7 chip that is adopted by iPhone 5s.
Tips to Recover iPhone Data In Case You Lost Data on iPhone 6
Although there are still a few months to go before the final release of iPhone 6, it's necessary for you to take some preparations if you made up your mind to get the new iPhone 6 this year. The reality tells us that data loss on iPhone is inevitably to increase in recent years. You may lost the files on iPhone 6 due to different reasons. So in order to prevent the data from losing on iPhone 6, it's necessary for you to learn some tips on how to backup iPhone 6 data or how to recover lost data from iPhone 6.
To either make backup of iPhone 6 or recover lost data on it, you just need to get one thing on hand. It is called iPhone Data Recovery, also known as iPhone Data Backup which is designed to do both jobs well. By using this software, you can not only make backup of your iPhone 6 to computer, but also recover lost or deleted files and contents such as photos, videos, notes, messages, contacts, calls, bookmarks from iPhone 6. Download the free trial version of this data recovery and read on to learn the specific steps to recover lost data on iPhone 6.
How to Recover Lost Data from iPhone 6
Step 1. Connect iPhone 6 to computer
Launch the program on your computer and connect iPhone 6. Choose "Recover from iOS Device" as recovery mode. Then simply click "Start Scan" button to scan your iPhone 6.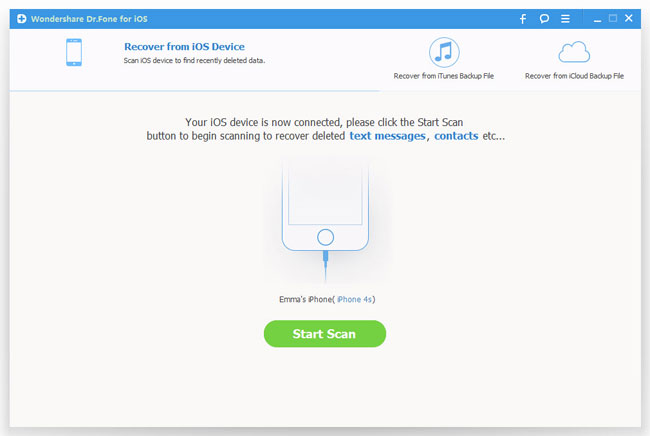 Step 2. Backup or recover lost data on your iPhone 6
After scan, you are able to find and preview all the target files under specific categories such as Messages, Photos, Videos, Memos, Calls, etc on the left side of the program. Mark those files you want to backup or recover and click "Recover" button to save them to your Mac or Windows.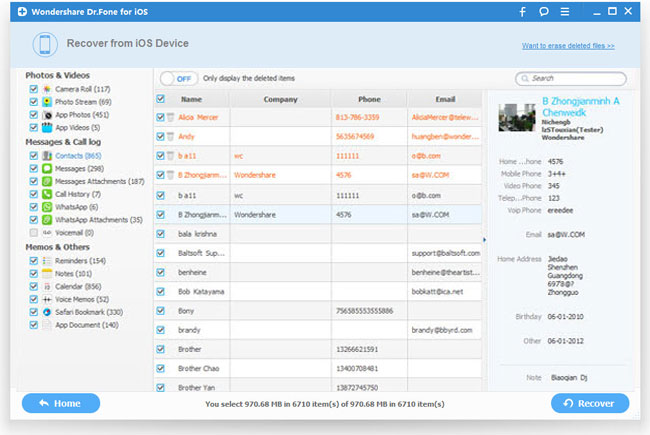 Related Articles:
• How to Recover Lost iPhone Data After Upgrading to iOS 8