What New Features of iPhone 6 (Plus) Camera You Need to Know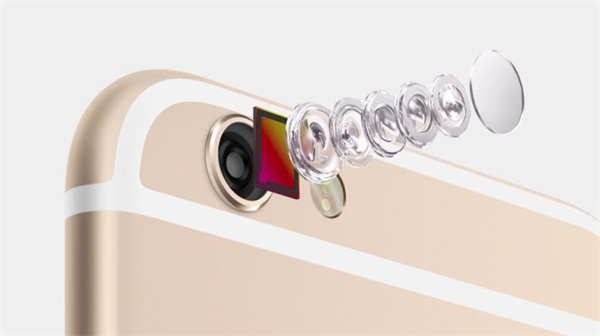 With the official release of the long-rumored iPhone 6 (Plus), the new features added to iPhone 6 camera was unveiled to the world. As one of the emphasized highlights introduced by iPhone 6 and Plus, this new iSight camera will undoubtedly be the best iPhone camera yet. Although it's still hard to tell whether this world's most popular camera would revolutionize photography again, apparently people are more concerned with the improvements brought by the new camera. Now, let's take a look at some big improvements of iPhone 6 (Plus) camera in photos and videos separately.
A word of wise: Since people take more photos with iPhone than with any other camera, it implies more photos are likely to be lost every day from iPhone. If you accidentally delete iPhone photos, you can use iPhone Photo Recovery to recover the lost photos from iPhone easily.
Part 1. Take Better Photos with iPhone 6 (Plus) Camera
1. Focus Pixels
They provide the sensor with more information about your image, giving you better and faster autofocus that you can even see in preview. To put it simple, as the lens or module in the iPhone 6 and iPhone 6 Plus move forward and back, these phase detection pixels on the sensor will determine when your subject is in focus and stop the movement. Then you'll be ready to take the photo.
2. Face Detection
This means the iSight camera of iPhone 6 and Plus can recognize your faces faster and more accurately when you are in a crowd. What's more, it improves blink and smile detection and selection of faces in burst mode to automatically capture your best shots.
3. Exposure Control
This new feature allows you to lighten or darken a photo in the preview pane with a simple slide.
4. Image Stabilization
It differs for iPhone 6 and iPhone 6 Plus when it comes to the image stabilization. For iPhone 6, the image stabilization is digital while it's optical (OIS) for iPhone 6 Plus. That means the image quality taken by iPhone 6 Plus will be far better than that by iPhone 6.
Part 2. Shoot Amazing Videos with iPhone 6 (Plus) Camera
1. Time-lapse Video
Thanks to iOS 8, you are able to take time-lapse videos with iPhone 6 and iPhone 6 Plus now. Generally speaking, you select the time intervals and recording length, it will do all the works and generate incredible movie clips for you.
2. 1080p/60 fps HD Recording
It may be fluent enough for iPhone 5s to make 1080p HD video at 30 fps. However, Apple improves it again. You are allowed to make 1080p HD video at 60 fps in iPhone 6 and iPhone 6 Plus now.
More Articles:
How to Recover Lost Data from iPhone 6