Top New Features of iOS 8 You Should Know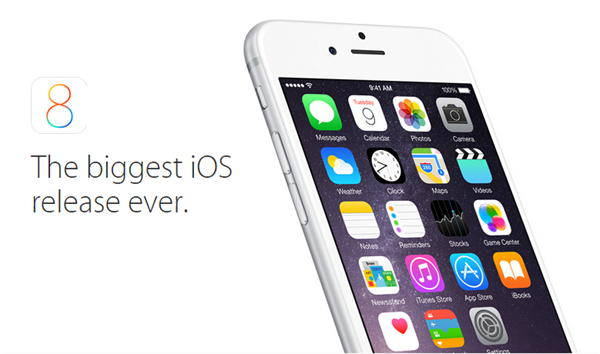 It has been a while since the latest version of Apple's mobile operating system - iOS 8 was officially released. Some of you might have already installed the newest iOS 8 on your iPhone, iPad or iPod touch, while some of you may still be hesitate for the update due to some hidden risks, such as the performing stability, battery consumption, etc. In order to help you know better about iOS 8 and decide whether it's worthy of upgrading or not, here we've put together some of the most significant new features of iOS 8 for you.
See Also: How to Prepare for iOS 8 Update on iPhone, iPad, iPod
1. An Advanced Camera
By adopting a new photo application, iOS 8 makes it easy for you to take better photos on your iPhone. This photo app provides some smart functions which include adjusting exposure, brightness, contrast, highlights, shadows and more to edit the photos.
2. Newly Added HealthKit
HealthKit is a new developer tool created by Apple to collect all the health and fitness data for you. The new Health app puts those data in one place, accessible with a tap, giving you a clear and current overview of your health.
3. Easier to Reply Notifications
Improvements brought by iOS 8 for notifications enables you to reply a notification, including a text message, a Calender notification, or even third-party apps like Facebook right from the home screen.
4. Improved Touch ID
In iOS 8, you can unlock any password stored in the keychain by placing your finger on the reader. For example, when you are going to download an app from App Store, you can use your fingerprint instead of entering password to download.
5. Smarter Keyboard
iOS 8 brings the biggest changes to the keyboard with the predicting typing function called QuickType. It will suggest words and phrases based not just on who you're writing to, but also in what app you're writing.
6. Messages Get Group Functions
With the release of iOS 8, you can now name your threads, add or remove people, and set Do Not Disturb for individual message threads. It also comes to FaceTime chats, which allows you to chat with more than two people at once.
More Articles:
How to Upgrade iPhone, iPad, iPod to iOS 8