How to Download iOS 8 Beta 2 on iPhone, iPad & iPod
Apple recently released iOS 8 beta 2 into the wild, about half a moth after the first unveil of iOS 8 beta at its WWDC 2014. The latest beta 2 version of iOS 8 is said to be more stable than the first iOS 8 beta with several bugs fixed and a couple of fun new features added. Although the official release date of iOS 8 is set to be sometime later this fall, Apple developers and other iOS users already get the chance to access the iOS 8 beta 2 now by paying $99 membership fee of Apple iOS Developer Program. If you are eager to check out iOS 8 right now without waiting for the official release, you may follow the guide below to learn how to get the latest iOS 8 beta for iPhone, iPad or iPod step by step.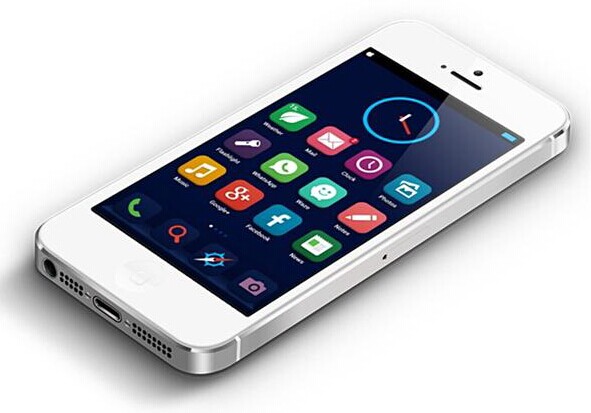 Before Download iOS 8
1. Make sure you really want iOS 8 beta
Before begin the downloading of iOS 8, you need to be clear with the fact that "beta is beta", which means it may still contain some bugs and errors that would like to put your iPhone or iPad into risks. So you'd better read more about the introduction of iOS 8 beta 2 before committing to the upgrade. And if you are only a regular iOS user but not an experienced Apple developer, you are not suggested to upgrade to the iOS 8 beta 2 until its final release later this year.
2. Make backup of iPhone, iPad or iPod
History has taught us that installing a new iOS update would probably cause data loss and damages to our iPhone or iPad. So creating a backup of those devices is of great importance to reduce the risks. You can make the backup of your iPhone, iPad or iPod with both iTunes and iCloud. Or you can simply use some specialized software like iOS Data Recovery to backup the data on iOS devices as well as to recover lost data after upgrading to iOS 8. Before backup, make sure your iTunes is up to date.
3. Get UDID for iPhone, iPad or iPod
UDID is stand for "Unique Device Identifier" which is basically a unique code to identify your iOS devices. And to download iOS 8, your iPhone or iPad's UDID must be registered with IMZDL, a popular source for iOS and OS X betas.
Download & Install iOS 8 Beta 2 on iPhone, iPad, iPod
1. Download the beta file of iOS 8 for iPhone, iPad or iPod from Apple
You will need to log in with Apple ID to access the iOS 8 beta file. After that, the file will show up on IMZDL. Then connect iPhone or iPad to iTunes and choose "Restore iPhone" with iOS 8 beta 2. Please note that on Macs, hold Alt/Option when clicking "Restore." PC users should hold down the Shift key and then click "Restore."
2. Install iOS 8 beta 2
A window will open asking you to select the .ipsw file you've downloaded. Select it and click OK. The installation will begin automatically. The iOS 8 installation will use a lot of battery power, and it may take some time to complete. Once it's finished, your iPhone or iPad will restart with iOS 8.
Related Articles: