How to Recover iPhone Data after Jailbreak
Case 1: This morning, after I had a successful jailbreak of my iPhone 5, I found all data on my iPhone disappeared! Photos, videos, notes, bookmarks, messages...I then connected iPhone to iTunes trying to restore to the latest iOS 7. However, iTunes was unable to recover the lost files on iPhone since I have no backup of my iPhone data in iTunes. So is there any way to recover iPhone data after jailbreak?
Case 2: Something went wrong during the process when I was jailbreaking my iPhone 5S. So I had to restore my iPhone back to its factory settings to unjailbreak it. But after restore, all of the data including songs, videos, contacts, photos, calendar information, and any other data were erased from my iPhone! How can I recover the lost iPhone data then?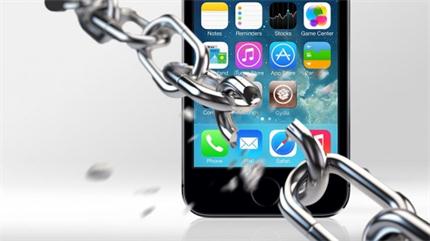 Jailbreaking iPhone may always lead to data loss, just like the cases described above. So is it possible to recover iPhone data after jailbreak? Actually, if you have synced your iPhone to iTunes before, there are chances for you to extract and recover the lost data stored in iTunes previously. Otherwise you have to use 3rd party iPhone Data Recovery to extract and recover iPhone photos, messages, videos, contacts, notes, bookmarks, etc directly from iPhone. But please note DO NOT sync your iPhone to iTunes at this moment, since the lost iPhone data might be overwritten.
Download the free trial of the iPhone data recovery according to your computer system to have a try.
Steps to Recover iPhone Lost Data After Jailbreak
Step 1. Choose recovery mode and extract iTunes backup
Firstly open the program after installing it on your computer and choose "Recover from iTunes Backup File" mode, then you can get all your iPhone backup files here, which are displayed automatically in categories. Select the one with the latest date and click "Start Scan" to extract the inaccessible backup.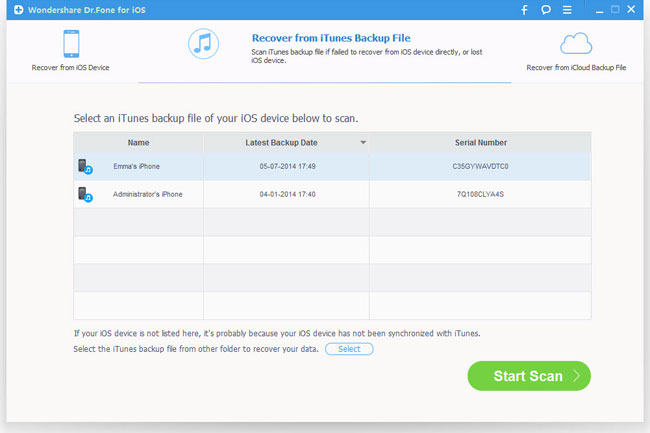 Step 2. Restore iPhone 5S/5C/5/4S/4/3GS after jailbreak
You can preview all the previous contents one by one to decide which files you need to recover, and then mark those you want and click "Recover" to restore them.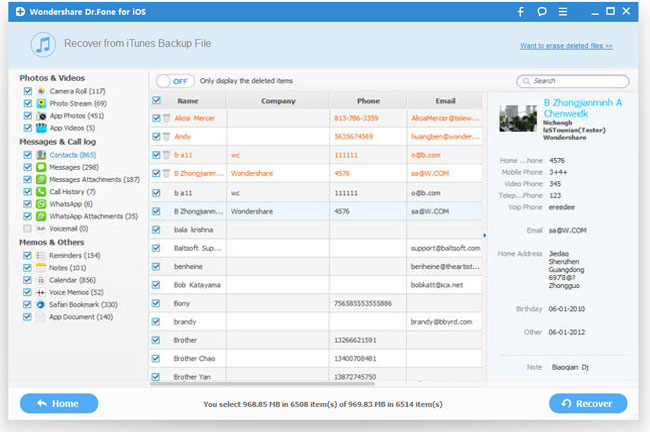 Step 3. Make backup of your iPhone
No matter which model of iPhone you are using, do remember to make backup of your iPhone 5S/5C/5/4S/4/3GS for sake of iPhone data loss in the future.
More about iPhone Data Recovery:
iOS Data Recovery for iPhone is an all-in-one data recovery tool to to recover deleted photos, text messages, contacts, notes, videos and more for iPhone, iPad or iPod touch after jailbreak.
Related Articles:
• How to Restore iPad after Jailbreak?
• How to Restore iPhone after Upgrading to iOS 7?
• How to Recover Lost Data from Broken iPhone?