How to Recover Deleted Messages from iPhone 5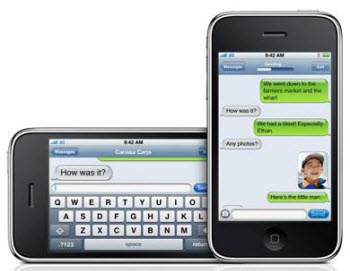 How Many Ways Are There to Retrieve Deleted Messages on iPhone?
It has become a common problem that iPhone users deleted their important messages by accident. So is there any method to get them back? If you Googe the solutions to recover deleted messages on iPhone, you will get numerous answers. Here we are going to show you 3 efficient and simple ways to retrieve deleted messages on iPhone. Let's take iPhone 5 as an example.
1. Retrieve Deleted Messages on iPhone 5: from iTunes Backup
Note: This method works ONLY if you have synced your iPhone with iTunes for backup. Otherwise, please turn to the latter 2 methods.
Step 1. Connect iPhone 5 to PC/Mac and open iTunes
Step 2. Click on Devices tab
Step 3. Right-click iPhone 5 and choose "Restore Backup"
This will effectively remove all old information on your iPhone 5 and get the backup data on your iPhone. If you had backed up text messages in your previous iTunes backup, those will be restored to the iPhone and you should mostly recover that deleted messages.
2. Recover Deleted Messages for iPhone 5: from iCloud Backup
Note: Because iCloud doesn't back up messages in all territories for all iPhone operators, you should go to Step 2 to find out if it will work or not. If not, you have to switch to the last method mentioned below.
Step 1. Login to https://icloud.com with your Apple ID and password
Step 2. Click on Text Messages
Search your SMS to check if the deleted/lost messages (from your iPhone 5) is still visible here. If not, your messages haven't been backed up. If yes, you can now recover that lost text messages easily by following the steps below.
Step 3. Go to Settings > iCloud on your iPhone
Step 4. Turn off Text Messages (if it's not turned off)
Step 5. Press "Keep on My iPhone" for pop-up window
Step 6. Turn on Text Messages again and tap "Merge"
After a few minutes the deleted text messages should appear back on your iPhone 5.
3. Recover Text Messages from iPhone 5 with iPhone Data Recovery
If you never have an iPhone backup anywhere or if neither of the options above has worked, then the only way to complete the iPhone message recovery is use a third-party utility.
iPhone Data Recovery is such a reliable and effective program to recover lost or deleted messages of iPhone 5 without backup. If needed, download the free trial and follow the instructions here to give it a try.
Step 1. Launch program and connect iPhone 5 to computer
Connect your iPhone to your computer and launch the program. After connecting you iPhone 5 to the computer, you need to click the "Start Scan" button to scan your iPhone 5.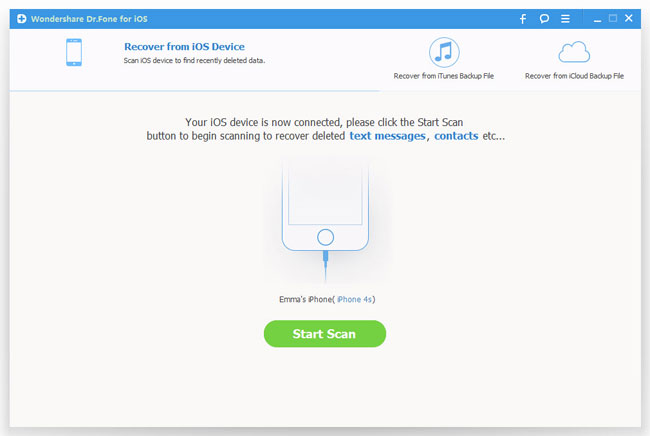 Step 2. Scan deleted messages on iPhone 5
The scan will take you a short while. You can preview the found data after clicking "Start Scan" button.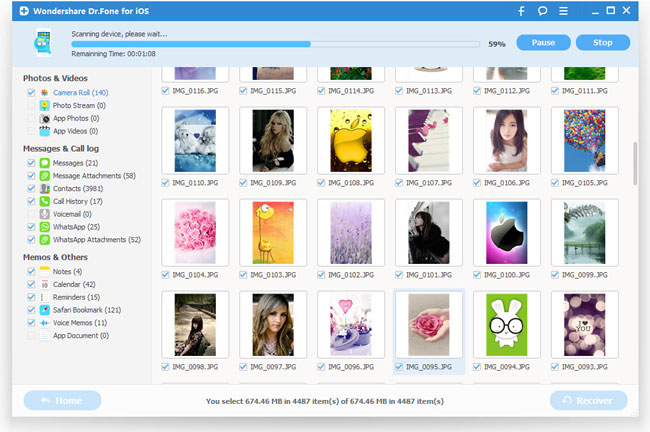 Step 3. Recover deleted text messages on your iPhone
Once the scanning finished, all the backup files will be listed and displayed in categories. Check the "Messages" option and hit the "Recover" to save all the text messages on your computer.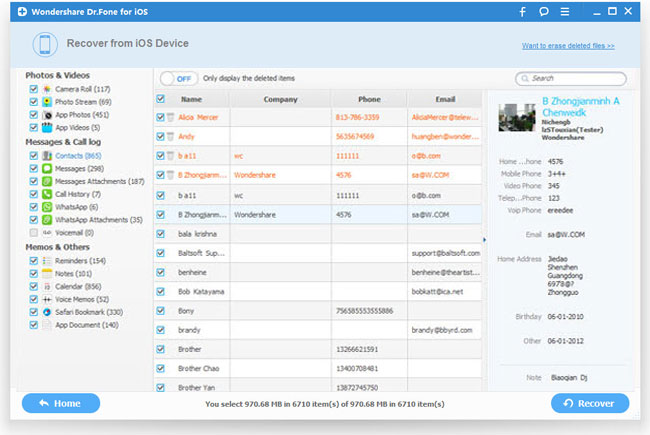 Tips: To avoid losing your important messages or other contents, immediate backup is very important and useful. Do remember to backup them on your computer well.
Related Articles:
• How to Recover Deleted SMS from iPhone?
• How to Retrieve Lost iMessages on iPhone?
• How to Restore Safari Bookmarks from iPhone 5S/5C?