5 Ways to Extend Battery Life After iOS 7.1 Upgrade
Apple's iOS 7.1 update for iPhone, iPad and iPod touch has introduced a few new features and brought in some bug fixes. However, users who have recently updated their iPhone or iPad to iOS 7.1 just found the battery life of their iOS devices to be slightly worse than before. And complaints about poor battery life on iOS 7.1 seems to grow even stronger than those on earlier iOS 7 upgrade.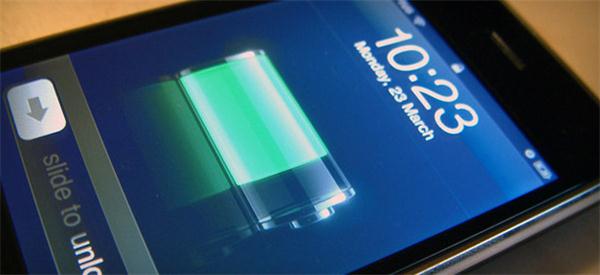 In order to fix the battery life issues on iOS 7.1, most users are trying to search for effective ways to fight with the battery drain. Although there is no official fix yet, we can still find some successful attempts to improve the battery life in iOS 7.1. Here are the 5 best practice ways that can be of great value to help you extend battery life after iOS 7 or iOS 7.1 upgrade.
How to Tell If Your Device is In Poor Battery Life
Before following the tips to improve your iPhone or iPad battery life in iOS 7.1, you are suggested to have a test of your battery to check whether your device has battery drain problem or not. Take iPhone for example. Go to "Settings > General > Usage" and take down the standby and usage times. Then press the lock button. 5 minutes later, go back into Settings menu and recheck the Usage stats. If the Usage time rises by more than 1 minute and your iPhone is not going into Sleep mode properly, it would be quite clear that you are facing the poor iPhone battery issues on iOS 7.1. But don't despair. You can then walk through the tips below to extend your battery life.
5 Efficient Ways to Improve Poor Battery Life on iOS 7.1
1. Disable background app updates
This feature was introduced by iOS 7 update to the iPhones and iPads which allows the applications to refresh their contents in the background while you are working on other things. You can turn it off to improve iOS 7.1 battery life if you don't really need it. Simply go to "Settings > General > Background App Refresh". You can also selectively disable apps that are not important to you instead of turning off the entire service.
2. Turn off location services

This is another massive battery hog. If you seldom use this feature, you can consider turning it off in order to improve iOS 7.1 battery life. And it's also a way to protect your privacy by disabling this feature. Go to Settings > Privacy > Location Services and slide to OFF. Of course, you can choose to disable the location services for specific apps too.
3. Disable push notifications from apps

It's always annoying to receive notifications from every single app on iOS 7.1. And besides that, the push notifications are also big-time battery life suckers. To increase battery life and make it efficient on iOS 7.1, you can go to Settings > Notification Center to disable notifications for those apps you don't require notifications for.
4. Shut down all unnecessary apps? No, leave them running
Maybe you would be confused with this idea since the popular belief is that apps left open continuously leech power from your battery. Contrary to that, the fact is constantly closing apps and then re-opening them drains more battery as they need to be loaded into the RAM. Actually those apps are not running in the background unless background data or location services are on.
5. Reset iPhone or iPad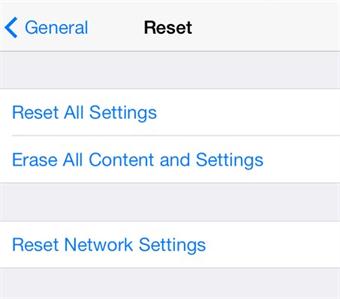 The last option to improve battery life on iOS 7.1 is to reset your devices completely. This should be the last way since it would wipe all the data from your iPhone or iPad. But don't worry. If you lost all personal info after restoring the device, you can simply recover them with some 3rd-party recovery tool like Dr. Fone iOS Data Recovery later. To reset the iPhones or iPads, simply connect the device to computer and restore it in iTunes or . After that, you will get a totally new device. But if resetting with iTunes is too complicated for you or you just want to reset the device completely in a more efficient way, you can try SafeEraser for iOS to permanently erase all data on iPhone or iPad in just one click.
More Words for You
If all these tips above don't work for you to extend the battery life on iOS 7.1, I have to share you an exclusive yet most efficient way in the world to improve iOS battery life - Put your iPhone in the home and go outside. Yeah, I'm joking... Let's get to the point. If your poor battery issue can't be fixed with the tips provided above, and if your iPhone or iPad is still under warranty, you should take your device to an authorized Apple store to get the problem fixed. And if you are lucky enough, you may probably get your old device replaced with a totally new one. Good luck.
Related Articles:
• How to Restore iPhone After Upgrading to iOS 7?
• iPad Recovery Mode after iOS 7 Upgrade & How to Fix?