How to Clean Junk Files on iPhone Quickly & Safely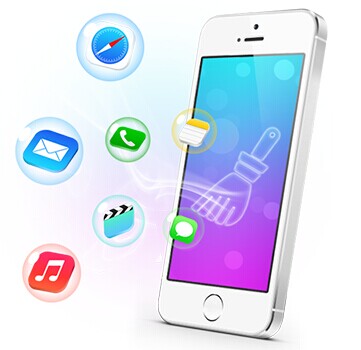 Do you love to download every new app to your iPhone? Do you find your iPhone becomes slow in response recently? If so, it's time to refresh and clean up your iPhone.
Like computer, iPhone also keeps caches, invalid data, etc every time when we install apps or browse the web on it. They are called junk files which would most likely to cause slow down of your iPhone and swallow a lot of storage space of the iPhone as well.
To delete the redundant junk files from your iPhone and reclaim more free space, you'll need a professional iPhone data cleanup software to assist you. Here, iPhone Data Eraser is the best choice for the junk cleaning task.
This powerful iPhone clean program is specially developed to clean up the garbage for all models of iPhone, in which way it allows you free up a lot of space for your iPhone with one tap only. With iPhone Data Eraser, you are able to remove all types of junk files, including caches, invalid files, cookies, corrupt files and so on.
Now download the iPhone data clean program for free and follow the instructions below to learn how to easily delete junk files from iPhone.
Steps to Locate and Clear Junk Files from iPhone
Step 1. Connect iPhone to computer
After installation, run iPhone Data Eraser on your computer. Then connect iPhone to the computer via USB.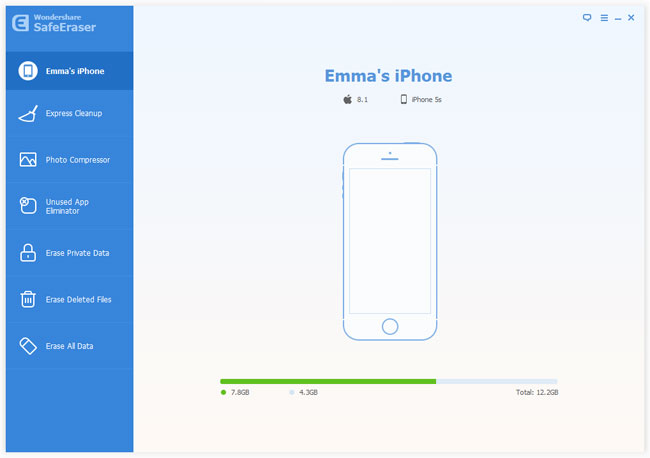 Step 2. Choose "Express Cleanup" option
Click on "Express Cleanup" in the left column. Then you will see how many days have gone by since the last time your iPhone was cleaned and the storage space available on it.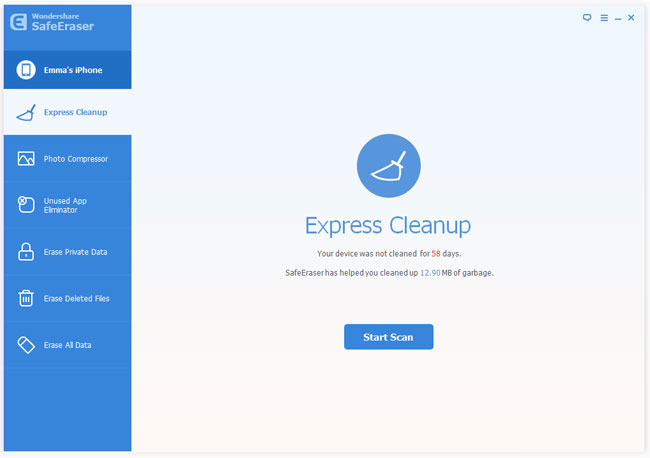 Step 3. Scan your iPhone for junk files
Click the "Start Scan" button to begin scanning iPhone for junk files on it.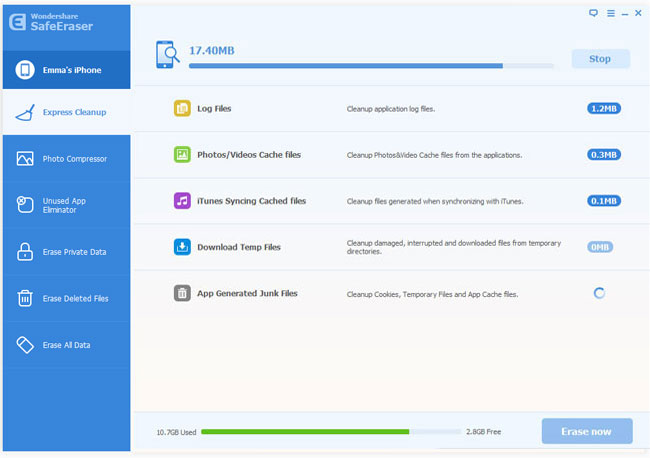 Step 4. Confirm you need to remove the junk files
To ensure that the junk files are accurately junk, click the blue file size button where you can view details of the files.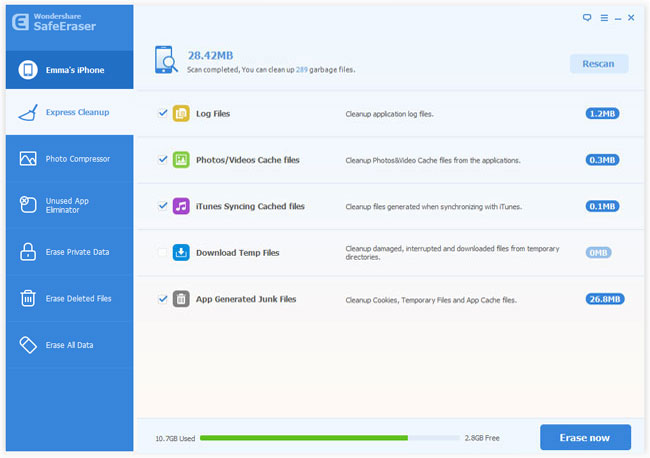 Step 5. Start to delete junk files from iPhone
Click "Erase now" button to start removing the junk files on your iPhone.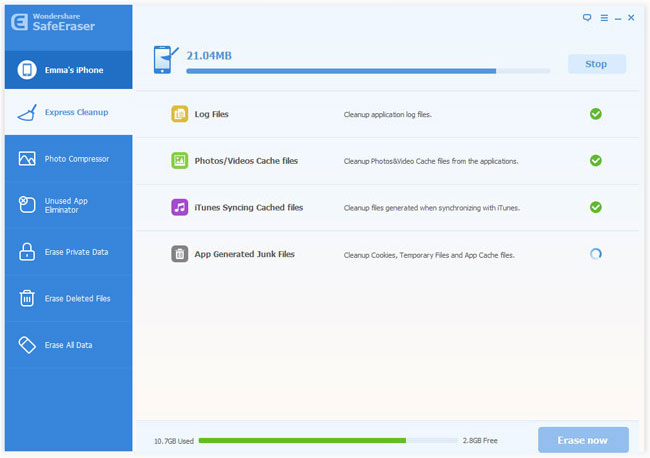 Once it finish erasing, it will display the cleanup results in details as below. You can click "Done" to return to the main window or "Rescan" to scan your iPhone again.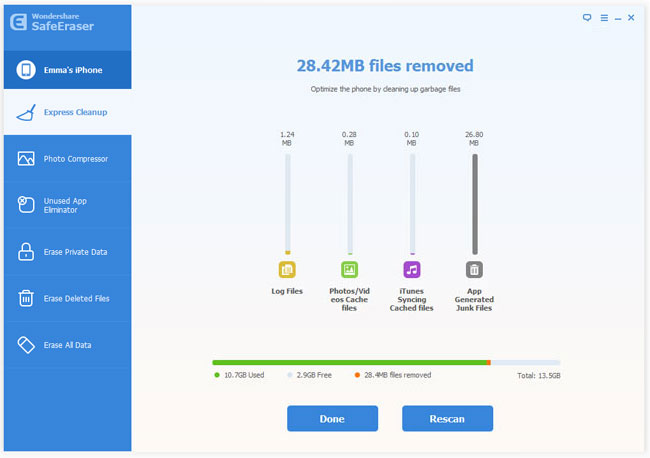 Related Articles:
• How to Permanently Erase Already Deleted Files on iPhone?
• How to Permanently Erase iPhone Data without Restore?