How to Delete Apps on iPhone
You may have downloaded and installed numerous apps, such as Google Maps, Facebook, WhatsApp, etc from AppStore on your iPhone. But one day you just found some of the applications don't work the way as it should be, or they are full of bugs and advertisements. In a word, there are so many reasons for you to feel the need of deleting those unwanted and unnecessary apps from your iPhone. So is there any easy yet efficient way to delete apps on iPhone? I guess that might be the question you concern.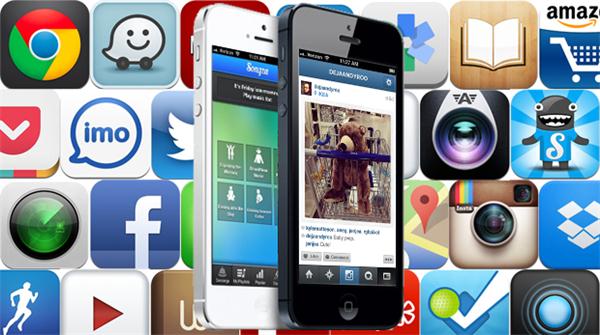 In order to help you solve the issue in a quick manner, I would introduce a simple method to you in the following article to guide you how to delete apps on iPhone that you no longer need quickly and permanently.
The key to finish the task is a data eraser software called iPhone Data Eraser which enables you to delete apps from iPhone and makes the deleted apps unrecoverable any more with any data recovery tool in the market. Besides that, you can also count on it to erase other types of data from iPhone, such as photos, emails, messages, contacts, passwords, accounts, etc.
Now let's get started with the free trial version of iPhone Data Eraser being installed on our PC. Then follow the steps below to delete apps on iPhone permanently and thoroughly with one click.
How to Delete All Apps from iPhone Permanently
Step 1. Connect iPhone to computer
Connect your iPhone to computer via USB cable after launching iPhone Data Eraser.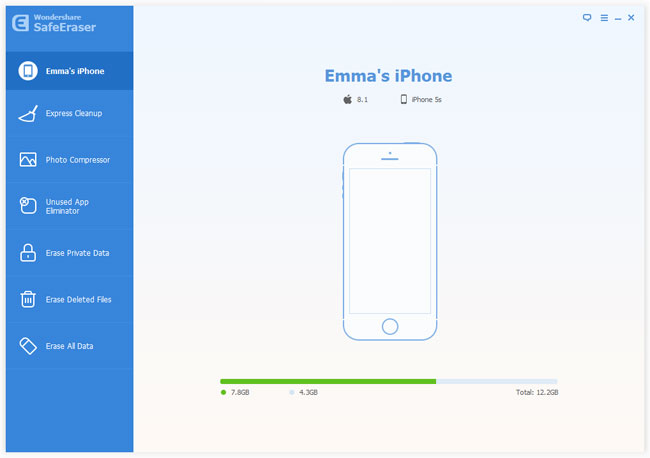 Step 2. Choose data erasing type as "Erase All Data on Device"
iPhone Data Eraser program provides two ways of data erasing for you: "Erase all files on iOS devices" and "Erase deleted data". Select the first one to erase all files from your iPhone.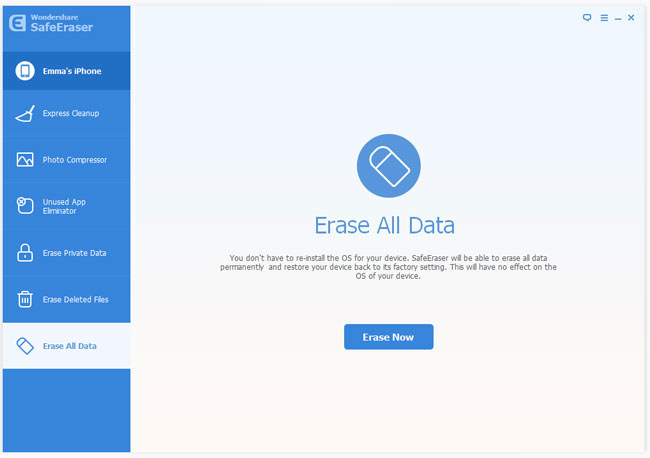 Step 3. Start deleting all apps on iPhone
It offers three choices for you to wipe your iPhone apps in High, Medium and Low modes. You can select one of them depend on your requirements and click "Start" to begin wiping all apps from iPhone.
When the process completes, you'll get a totally new iPhone. You can import the data that you previously backed up to your iPhone and enjoy it as you wish.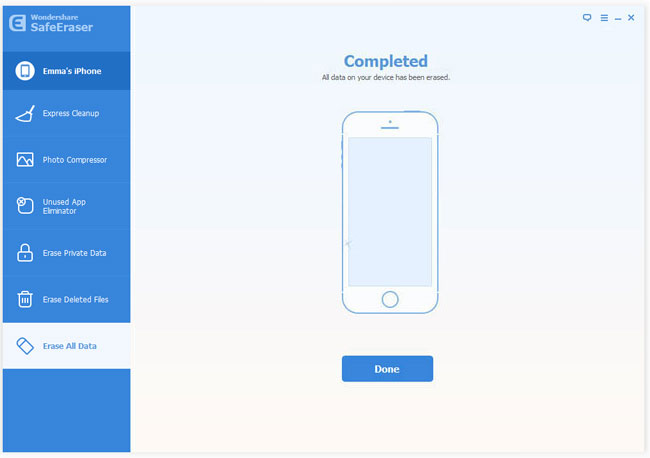 More Words for You
Since the apps and other files deleted by iPhone Data Eraser can't be recovered any more with any data recovery tool in the market, you are recommended to make backup of your iPhone before deleting the apps on iPhone.

Related Articles:
• How to Delete Photos from iPhone?
• How to Delete Contacts from iPhone?