How to Delete All Emails from iPhone/iPad in One Step
Is there a way to mass delete or delete all emails on iPhone inbox permanently at a time?
Hi there, I use Mail app on my iPhone to manage my emails. The problem is when I deleted mails from Gmail, the Trash option is just grayed out to let me delete the emails permanently. So they were not actually deleted from my iPhone I suppose? How can I permanently delete all emails from my iPhone in one step if possible? Is there any app, for example, email eraser or something like that?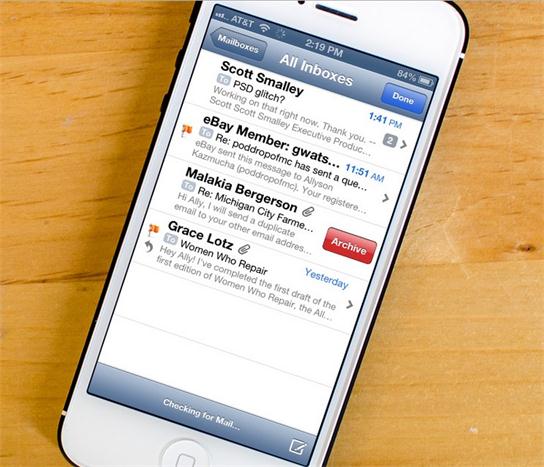 Undoubtedly, the Mail app on iPhone and iPad has made it more easily for people to receive and send emails. But sometimes you may need to delete some useless or junk emails from the device. How would you deal with it? Well, you may find various methods to delete all emails from iPhone or iPad from the Internet. But finally you will find out that most of the ways are too complicated to work out. How to make things easier? Maybe you can try iPhone Data Eraser which designed to delete the whole emails on your iPhone or iPad permanently in just one click. The most attractive feature of this iOS data eraser for iPhone/iPad is that the entire deleted emails are unrecoverable any more. Sounds fantastic? Why not download the free trial version and follow the steps below to permanently delete all iPhone emails by your own?
How to Delete Emails on iPhone and iPad
** Please note once the emails were deleted by iPhone Data Eraser, they can not be recovered any more. So remember to back up the mails before erasing in case you will need to recover them in the future.
Step 1. Run the program and connect your iPhone/iPad
After connecting your iPhone or iPad to computer with a USB cable, launch the program. And your iPhone and iPad will be detected by iOS Data Eraser automatically.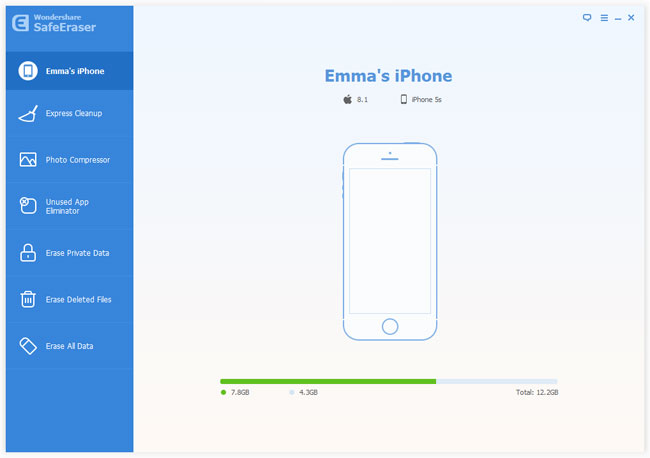 Step 2. Choose "Erase All Data on Device" in the window
There are two ways of data erasing provided by iOS Data Eraser for iPhone/iPad:
Erase all files on iOS devices: Wipe EVERYTHING including contacts, messages, photos, videos, apps, account info, passwords, emails and other personal data permanently from your iPhone, iPad or iPod.
Erase deleted data: Only wipe all deleted files existing on your iPhone, iPad or iPod touch.
Choose the first type here to move on.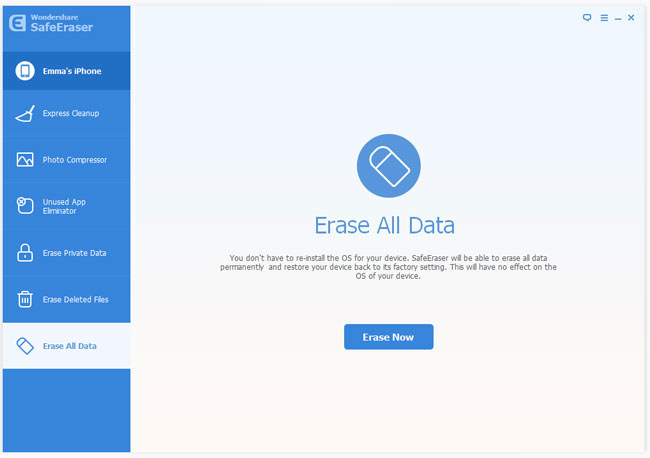 Step 3. Begin erasing all emails on your iPhone/iPad
It offers 3 modes to erase all files on your iOS devices: Low, Medium, High. You can choose the mode according to your requirement. After that, click on the "Start" button to let the program start to erase all data on your iPhone/iPad.

Related Articles:
• How to Delete All Contacts from iPhone?
• How to Delete All Photos from iPhone?
• How to Erase All Data from iPhone?